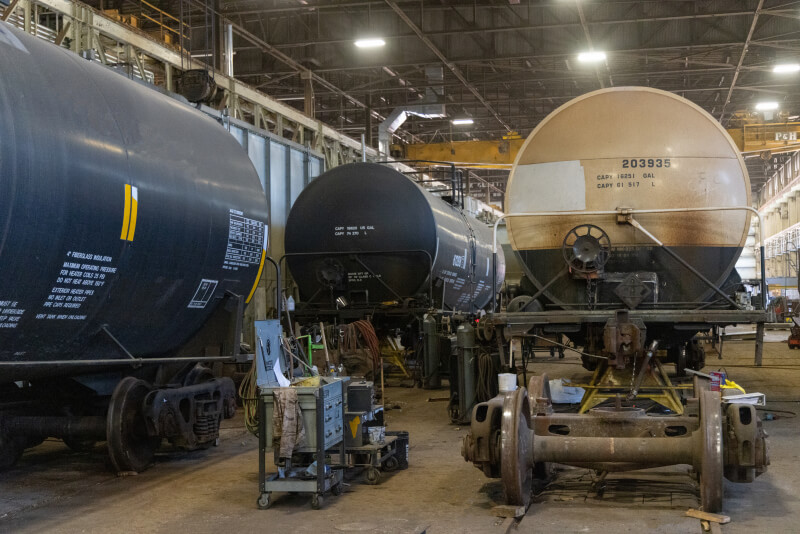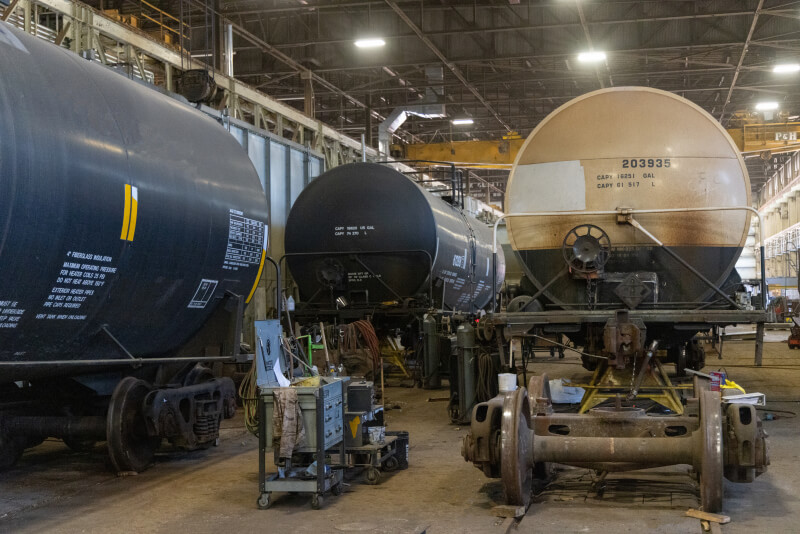 Hollidaysburg, PA, United States – Curry Rail Services has received its AAR M-1002 certification. After a comprehensive audit process, this technical certification confirms that Curry Rail meets all the requirements of the AAR's M-1002 Program, enabling its Tank Car Division to expand its offer and perform a wider scope of maintenance services on tank cars.
This is not the first time that the Association of American Railroads has recognized Curry Rail as a major player in the railroad industry.  The company has previously earned AAR M-1003 & AAR S-2034 Certifications for rail car repair and rail car manufacturing. In addition to receiving its AAR M-1002 certification in 2021, Curry Rail has been recertified as an AAR M-1003 and an additional 3-year period.
"We offer our customers a full range of tank car repair services, from light maintenance and interior linings to HM216 requalifications. Our customers can feel confident that their tank cars will leave our premises ready to be put to work. Our team will ensure top performance, operator safety, and overall reliability," says Brendan Perretta, sales manager at Curry Rail. "We are deeply committed to upholding the highest industry standards as exemplified by the AAR."
About Curry Rail Services: Curry Rail Services specializes in railcar repair, railcar manufacturing, tank car repair, locomotive products, and more. Located in the heart of Central Pennsylvania, Curry Rail is an industry leader in rail car coating and repairs. Curry Rail is on a mission to stay at the forefront of developments and innovations by continuing to provide high-quality locomotive products and freight car services to the railroad industry.